Digital Induction
Hosted by Infocomm SG Consortium
DIRECTED. AIDED. PRACTICE-BASED.
All programs are organised and delivered by eConsortium Partners. ePartners can submit their programs and solution application for accreditation and offer here.
New participants will be provided with a one year complimentary Starters Plus Plan to chart their progression @ Qcircle. Select the program that suits your development need.
---
Solution Developers | Providers
Internet Media Solutions
for entrepeneurs and professionals
Strategic Globalisation
The Digital Way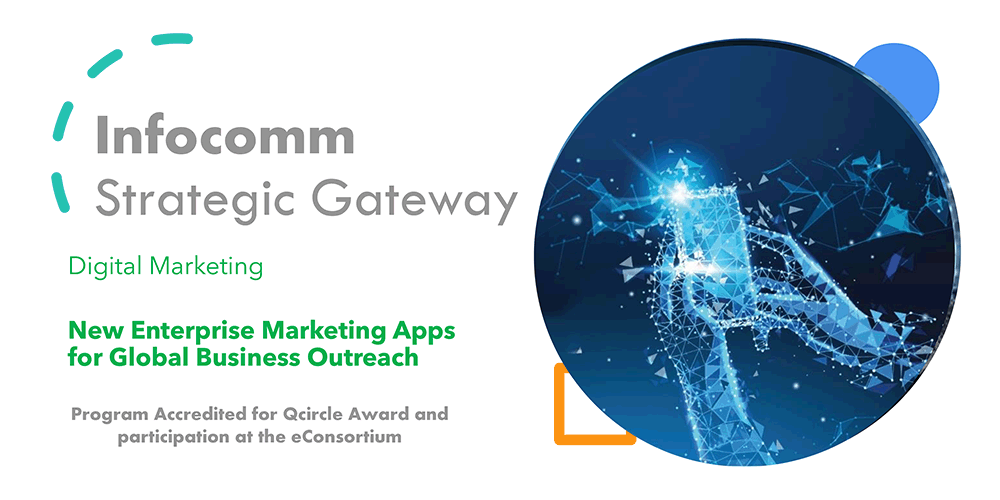 Enterprise Marketing
New Strategies and Tools
Innovative Marketing
for new business development
Creative business transformation
for cyberspace developers | builders
Digital Value Creation
Quick Business Start up or Scale up